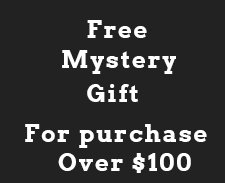 News
Items:
1
–
24
of
24
, per page
March, 2023

Mar 8, 2023

Spring is here and we have new exciting things in store for you! Vintage photo packs, once gone there will be no more, those are one of a kind pictures from back in a day! get yours while they last! Check out Sara's closet for sexy shoes and stockings as well!

November, 2022

Nov 11, 2022

Scorpio Season is officially here! It is Sara's Birthday month, so treat yourself with an item from our store and get it autographed by one and only Sara Jay, the coolest Scorpio out there!

August, 2022

Aug 10, 2022

Hi loyal Jaybirds! Due to high order volume and some technical issues we are experiencing shipment delays in August. We appreciate your patience! We promise it is worth waiting for! All August orders will be shipped out end of a month - keep an eye out for an update email from us ;)

May, 2022

May 28, 2022

Lots of exclusive new 8x10 photos are in stock! All signed by your favorite Sara Jay! New cool shirts are in stock too! Hurry to get yours! :)

November, 2021

Nov 4, 2021

New Essential Fan Packs just dropped! Exclusive new sticker every month; collect them all! Limit one per person. Tap in now!!!

May, 2021

May 3, 2021

Your new favorite toy is back in stock! And you get a super soft WydeSyde rally towel as free gift!

October, 2020

Oct 21, 2020

INTERNATIONAL WYDE SYDE SEARCH: COLOMBIA VOL.2 is finally in stock!!! Get it while supplies last!

September, 2020

Sep 23, 2020

PRE-ORDER NOW! THE LATEST RELEASE FROM WYDE SYDE! Get this freshest DVD release signed by Sara Jay and get a free gift with it!

July, 2020

Jul 14, 2020

Hope y'all are staying safe out there! Check out lots of new items in our store!

April, 2020

Apr 4, 2020

Hope everyone is staying safe out there! We are going to make it though these weird times together! Make the best of your quarantine time at home and stock up on some DVDs!

February, 2020

Feb 13, 2020

It is time to celebrate Valentine's day! 40% off your favorite items with the code SJCUPID!

December, 2019

Dec 21, 2019

Happy Holidays to all the Jaybirds! We are having the end of a decade sale, just for you! Start the new year right with the coolest items from our store!

November, 2019

Nov 24, 2019

Right on time for Thanksgiving! Newest DVD from WydeSyde production, THE FIRM is here! See the hottest lawyers get naughty on the job! Hardcore office action, the dirtiest hook ups! That's something to be thankful for ;)

October, 2019

Oct 30, 2019

Happy Spooky Season to all Jay Birds! We are celebrating accordingly and adding new items to the store so you can treat yourself!!!

July, 2019

Jul 11, 2019

Get your FREE SIGNED DVD when you buy Sara Jay's 3V Toy stroker! Don't miss out, limited items available

June, 2019

Jun 17, 2019

Don't miss your chance to own an exclusive pair of heels worn by one and only Sara Jay!! Check out Sara's closet now!

May, 2019

May 7, 2019

Exciting news - Sara Jay released a starlet stroker toy, and it is now available in our store! 3V -Vagina, Vibration, Voice! Look for it in Sara's Toys!

April, 2019

Apr 29, 2019

Sara Jay's latest directed title release. Whole lot of sluttiness! Order yours today!

Apr 18, 2019

New T-shirts in a store. Look for them in Logo Wear!

January, 2018

Jan 3, 2018

Mailing list

Jan 3, 2018

Mailing List

December, 2017

Dec 26, 2017

OFFICIAL and ONLY social media accounts.

November, 2017

Nov 30, 2017

Get your picture on Wyde Syde Productions Instagram

Nov 30, 2017

New items, more surprises.